Hey there fellow spring-breakers! It's about time to start planning those much-awaited, and much needed, spring break trips. There are so many reasons to be excited about planning a vacation. What to see, where to stay, what to wear. The list goes on and on. Now more than ever people are willing to throw their money around for a relaxing vacation. Wouldn't you rather pay for a relaxing vacation knowing you're doing your part to save the planet, than spend money knowing that you're contributing to the depletion of our Earth?
What many people don't understand, or don't think about, is the amount of damage tourism currently does to our environment. I challenge you to take Mother Earth into consideration while planning this year's getaway. Many popular vacation spots increase resource use in places where those precious natural resources are already scarce, or over-industrialize the habitats of the plants and animals that already live there.
Enormous stress is put on the land, water, and air that is used for tourism. Many tourism practices can lead to soil erosion, increased pollution, natural habitat loss, and intense pressure on endangered species of the area. The tourism and hospitality industry continually overuses water resources for hotels, swimming pools, and golf courses–but it doesn't stop there. As more money comes in, the more the area is developed, the more green space is paved, and the more trees are cut down. In general, these "getaway" areas already have a shortage of resources because of years of wear and tear by visitors. What can we do to help? The answer is simple–stop giving business to tourist locations that blatantly disregard the land that gives them business in the first place. You can get even better views, beautiful scenery, and save the planet for the same cost as your usual beach trip. Try these captivating, unique, and eco-friendly getaways for this year's vacation spot.
Blue Lagoon, Iceland
bluelagoon.com
The Blue Lagoon located in Grindavík on the Reykjanes Peninsula of Iceland, is entirely powered by geothermal energy. The resort built a unique power plant that drills deep wells up to 2,000 meters into the ground to tap into the 240 degree geothermal fluid, an alternative to fossil fuels. This is then used to create electricity and to heat water within the resort for central heating. This innovative power plant is the only one of its kind, and to go along with the eco-friendly power supply, the architecture is completely made of Icelandic moss and stones–pretty cool.
Pikaia Lodge, Galapagos Islands
pikaialodge.com
Pikaia Lodge located in the Galapagos Islands offers scenic hikes, boat tours, and wildlife adventures also completely powered by alternative energy. The eco-friendly lodge, built on an extinct volcano crater, is home to its very own Tortoise Reserve, as they are critically endangered. Pikaia Lodge's whole brand is centralized around the fact that they are 100% eco-friendly and want to share with their costumers why this area of the Galapagos Islands is important to them by offering their services.
Arctic Kingdom, Canada
arctickingdom.com
A similar approach to the Pikaia Lodge, Arctic Kingdom located in Iqaluit, Canada aims to show costumers why it is so important to save the planet by offering their services. They work in some of the most fragile ecosystems in the world, and with people who depend on the land to survive, Arctic Kingdom says they are "deeply committed" to supporting sustainable practices through all of their adventures. They have almost no environmental footprint, operating in small groups and ensuring their camps operate sustainably. They truly have a passion for their environment and want to preserve it so they can share it with the world.
Sundance Resort, Utah
sundanceresort.com
The beautiful Sundance Mountain Resort on Mount Timpanogos in Utah, is dedicated to sustainable living. Instead of overdeveloping, founder Robert Redford finds beauty in the surrounding areas of the resort and says, "Our commitment to Sundance has always been to develop very little and preserve a great deal." Their lodging is completely green, and even have restoration projects around the surrounding areas. Visit their website to find out just how much they truly do for the land that they use.
Rancho La Puerta, Mexico
rancholapuerta.com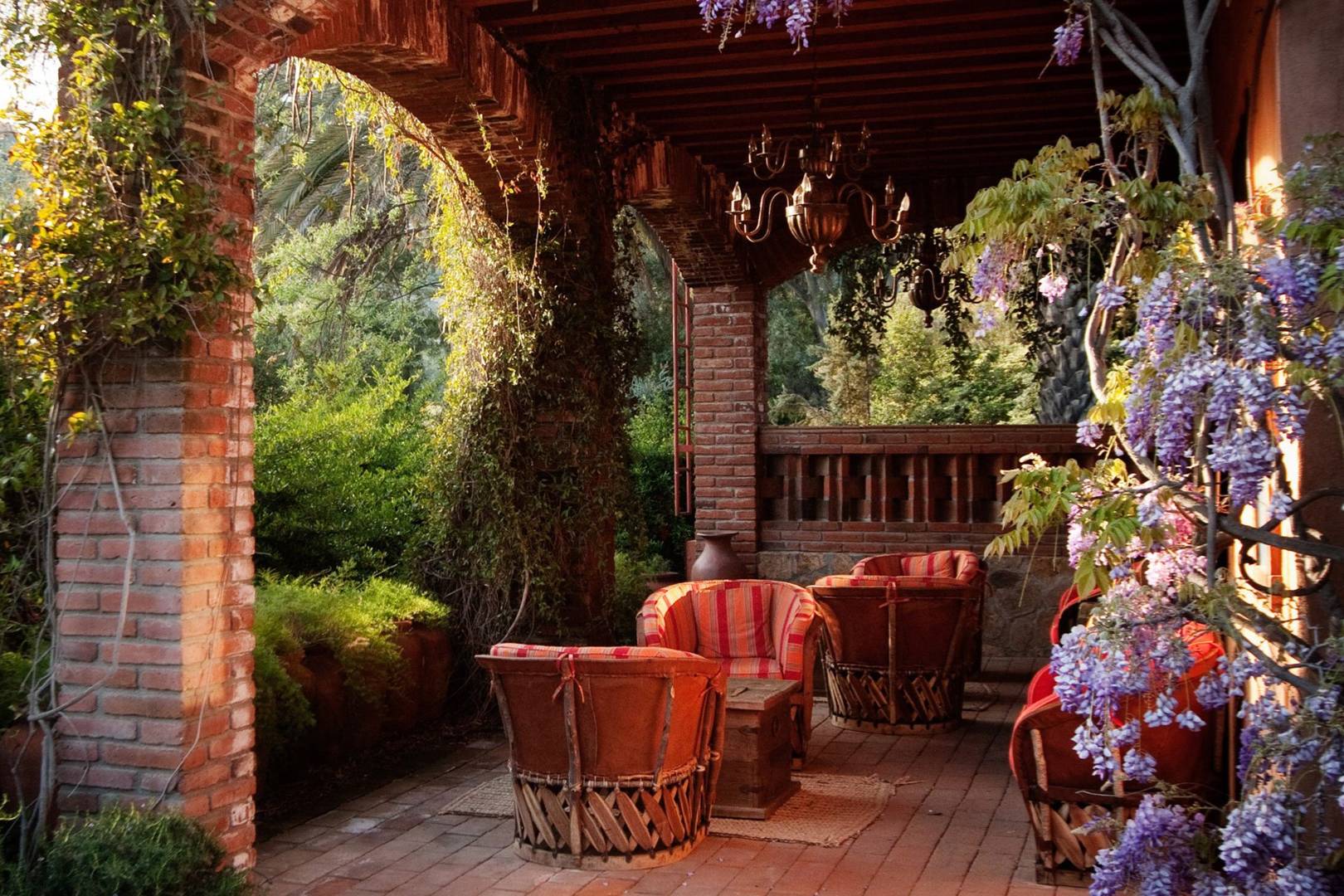 Rancho La Puerta Resort is a leader within its community and provides an immaculate example of what "being green" means. Located in Tecate, Mexico the resort has an on-site garden with 22 full time gardeners, which produces vegetables for the resort kitchen. The gardens are fertilized using composted organic matter and only use natural pest management. There are 200 different plant species and migratory birds, which have made Tecate a station within their path. These species at Rancho La Puerta remain undisturbed. Not to mention, the resort is absolutely stunning.