From middle school to high school, I was ignorant in life and extra ignorant when it came to hair. My mom did my hair up until my eighth grade year –– that was when I took over. But I didn't know what to do with anyone's hair, let alone my own. I was completely clueless. So clueless that I can remember –– pretty easily –– three things I did to my hair that I'm sure no one would've thought to do.
Scrunch your hair to get better waves/curls
    I had a friend in the eighth grade who'd come to school with her hair a little damp. After a class period or two, she'd have pretty, wavy hair. I asked her what she did to get her hair like that, and she replied, "After I get out of the shower, I just scrunch my hair." The only thing I knew that had the word "scrunch" in it was a scrunchie.
     So, I thought to myself, "Oh, I just have to put scrunchies in my hair and it'll be curly." The next time my mom and I went to Meijer, I convinced her to buy me like six or seven scrunchies. I went home, wet my hair, stuck the scrunchies in my hair –– imagine six or seven ponytails on my head –– and went to bed. I was confused and salty that I didn't get the results my friend got (big shocker).
    I honestly don't think I figured out that scrunching is when you flip your hair over and push the ends of your hair towards your scalp until a couple of years after my friend gave me that advice.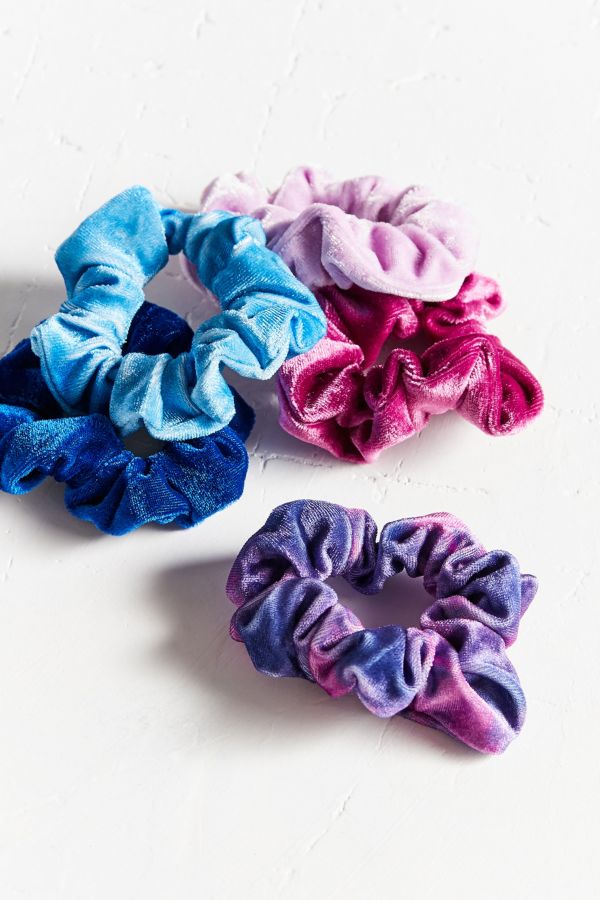 Photo from: urbanoutfitters.com
If you have dark hair, you'll have to bleach it in order to get lighter hair
    I started thinking about lightening my hair in the eighth grade, but didn't actually decide to do it until the summer before ninth grade. My mom wouldn't let me dye my hair and I didn't have the balls to defy her by buying the hair dye while we shopped together at Meijer. So, I tried to YouTube alternatives to box dye, and a few YouTubers mentioned bleach.
    I had bleach. While my mom was gone, I went into the laundry room and grabbed the bleach off of the dryer and ran back upstairs to my room. I grabbed an empty plastic bin that we used to keep toys in and poured the bleach in. I started dipping my ends into the bleach and waited for the color to change. It didn't.
    I kind of knew before I grabbed the laundry bleach that that wasn't the bleach they were talking about, but it was worth a try in my eyes.
Photo from: momtastic.com
Make a ponytail at the highest point on your head, then cut to create layers
    The summer before junior year of college, I decided I wanted to cut my hair short. Every two years I always decided to cut my hair "short," but only really cut it to a medium length. For years I had been using the ponytail method. It gave me the layers I wanted and was quick and easy to do. I figured that method worked for me in the past, so why not now?
    Well, the ponytail method, especially when you place the ponytail at the highest point on your head, isn't a good way to go when you're cutting your hair short. And I was actually cutting my hair short this time. Since I cut close to the hair tie that was at the top of my head, the top of my hair had very short layers –– I'm talking 4 inches long. Luckily, my hair was so big that it wasn't a very noticeable problem. I just felt ashamed in secret.
    Some people say the best way to learn is by making mistakes, and if that's the case, I have learned a lot about hair over the years.