I've had a lot of time — as I'm sure most of us have — to just sit around and do nothing. In this new-found free time, I've decided to explore some new songs or go back to old tracks I haven't listened to in a while. The quarantine has got a lot of us down right now, so I decided to compile a short list of some of the songs I have been listening to on repeat to get me through this isolation period. As an extrovert, just staying at home is the worst thing for me, but music always makes things a little better. 
"Like It Is" By Kygo feat. Zara Larsson and Tyga 
This tropical house song was released just a few days ago. I found out about this song because one of my favorite models, Charlotte D'Alessio, was featured in the music video. I love tropical house EDM, so when I heard the song, I knew immediately that I would love it. Zara Larsson is a powerful and underrated vocalist, but this collaboration was a great way to show off her vocals.
"Lullaby" by R3HAB
I've been listening to a lot of EDM lately, and for some reason, I keep listening to this song. It makes me think of summer and music festivals. While I don't know how this summer will pan out with festivals, the song puts me in a generally good mood, and it brings me hope that the festivals will open again. The heavy bass and synths are sure to make everyone want to dance.
"Grown Up" by Danny Brown
This soulful rap song got my attention because of how honest and catchy it was. My boyfriend played it recently and I really enjoyed it. The beat gives a somber but bittersweet vibe that makes me think of my own growing up. The lyrics are raw and emotional, and his voice is packed heavily with feelings as well. It's real and details his rise to fame with such an addictive sound. I absolutely love it.
"Fine Line" by Harry Styles
His second album, "Fine Line," is so amazing, and I honestly can't pick which of his two albums I like more. This song is so beautifully sung and written, I don't even care how sad it is; I absolutely love listening to it. The entire album has been getting me through quarantine, and I'm hoping his Cleveland tour date doesn't get canceled so I can see him again live this summer.
"Oprah's Bank Account" By Lil Yachty feat. Drake and DaBaby
I actually didn't like this song when I first heard it. I'm not the biggest fan of Lil Yachty's voice, but in this song, it really grew on me. I just find the song catchy, and it's an upbeat, feel-good tune. I think the collab with Drake and DaBaby worked out because they all complimented each other really well. For me at least, this song's upbeat sound puts me in a good mood. 
"ON" by BTS
BTS is one of my absolute favorite groups ever, and I was very excited for their comeback this year. I love "ON" because of how powerful it is, and the vocals on the song are incredible. As usual, BTS puts me in a good mood, and because it was a comeback I was extra excited. The entire album has been on repeat because I can't stop listening to them. I'm sad that their tour was postponed, but I'm looking forward to seeing them again for the fourth time.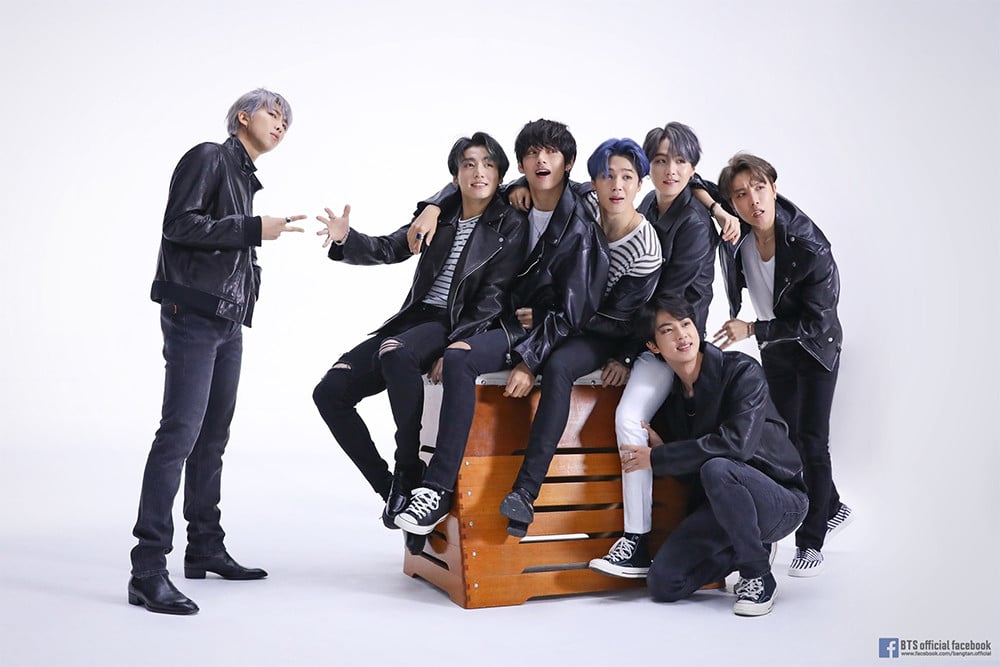 "Why" by Taeyeon
This song was from 2016 when tropical house was dominating K-pop. This was one of my favorite songs of that year, and Taeyeon is just such an amazing singer. I've always loved her music, and recently, listening to her songs again has made me appreciate this track so much more. The entire vibe is very summery and laid back, and that is honestly the mood I need right now. 
There are so many more songs that I've been listening to, but these songs are playing nonstop for me right now. I know quarantine isn't fun and it's putting everyone in a bad mood, but music helps alleviate these feelings and can provide a better outlook on the future.